Field Trips and Events
Scroll down to see them all!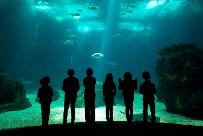 Alcatraz East in Pigeon Forge
Homeschool Days 2020
Homeschoolers and parents can explore the history of American Crime, Law Enforcement & Forensic Science at a discounted rate!
Details: https://www.alcatrazeast.com/homeschool-days/
Price:
· $12 per person +tax
· $10 per person +tax if you have a group of 10 or more!
(Note: This is an "on your own" field trip.)
We HOPE TO have LOTS of field trips and family fun Planned this coming school year
Check back FOR UPDATES!
We love getting together as a group.
To announce a field trip or family fun activity on the website and in the KACHEA newsletter, contact Rachel Underhill (rjunderhill@yahoo.com).