Field Trips and Events
Scroll down to see them all!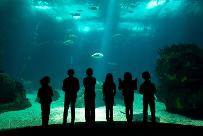 Picture Days and Details for 2018/2019
The pictures taken on picture days are how we compile the individual grade pages for the KACHEA yearbook. (So all those in 4th grade are pictured on one page as our KACHEA 4th graders, for example.) Bring the whole family to one of our picture days!
Below are dates for school portraits by our photographer Mike Bowling, who is a veteran at shooting school pictures. He will also take pictures of siblings together, along with parents- if desired.
There is no obligation to purchase pictures, but any pictures he takes of your child, your family, etc.will be put on a CD for only $15.00, if you would like to have those portraits.
There is a $2.00 sitting fee per person w/o purchasing a CD (with a Cap of $6.00 per family). There is a $1.00 sitting fee if you purchase a CD (with a Cap of $5.00 per family). Sitting fees are paid to the photographer. He's coming a long way to do this service for KACHEA.
If possible, when purchasing yearbooks or paying photographer, please bring CASH or 2 SEPARATE CHECKS. We pay them separately, not together.
Seniors have the option for additional photos BY APPOINTMENT ONLY with Mike. Those pictures are available on CD for only $35.00. That includes pictures of siblings and parents, too. There is a $5.00 sitting fee for Seniors.
If you have a Senior who plans on participating in the yearbook, please email Lucy Roller at kacheayearbook@gmail.com so she can send you SPECIAL INSTRUCTIONS for picture day.
MARK YOUR CALENDAR FOR PICTURE DAYS!
Place: Holy Mountain Baptist Church, 3121 Ashley Street in Kingsport
When:
Saturday, September 22 - 9 am until 1 pm
Monday, September 24 - 10 am until 2 pm

NO APPOINTMENT NEEDED for regular picture days. DROP BY AT YOUR CONVENIENCE. You can come either day.
Make-Up Picture Day
Place: Holy Mountain Baptist Church, 3121 Ashley Street in Kingsport
When: Saturday, November 17
Time: 10 am until 2 pm
NO APPOINTMENT NEEDED. DROP BY AT YOUR CONVENIENCE.

SENIOR PICTURE DAY
Note: If you have a senior in your family, the whole family can come together on Senior Picture Day, you do not need to come on separate days unless you wish to.
Place: Holy Mountain Baptist Church, 3121 Ashley Street in Kingsport
When: October 6, 2019
Time: 9 am until 1:30 pm

NO APPOINTMENT NEEDED, UNLESS YOU'RE PLANING ON DOING THE 20 MINUTE SESSION WITH THE PHOTOGRAPHER, WHICH IS BY APPOINTMENT ONLY.
ATTENTION PARENTS OF SENIORS:
If you have a senior who wants to be included in the yearbook, please email Lucy Roller so she can send you special instructions for picture day and reserve an individual page for your senior.
Also, if you want a 20 minute session with the photographer, please contact her to set up an appointment.
Bring your SMILE and plan to participate in our 2019 KACHEA Liberty Yearbook!!
Looking forward to seeing you on PICTURE DAY!!!
Any questions about yearbooks, picture day, or senior pictures please email or call
Lucy Roller
Liberty Yearbook Editor
kacheayearbook@gmail.com
(423) 534-5333
BATTLE OF BLOUNTVILLE FIELD TRIP
FRIDAY SEPT. 28TH

Old Hawley Farm
1173 Hawley Road, Blountville, TN 37617


The Department of East Tennessee Reenacting will present the 155th Anniversary of the Battle of Blountville Civil War Reenactment. They will have military exercises, flag display ceremony, and clothing and food demonstrations. The website is http://battleofblountville.com/index.html . This is a free trip, but I do need to call them 2 weeks in advance (by Sept. 14th) with a headcount so they will be prepared for our group. We will need to meet there at 9:30. There is also a place to eat lunch if anyone wishes to do so. This will last approximately 2 hours.

Please contact Leslie Roller to sign up - leslieanneroller@gmail.com.
2018/2019 Yearbook
If you are new to homeschooling, or never knew that yearbooks were even available for homeschoolers, let me introduce you to the KACHEA Liberty Yearbook. You don't have to be a Co-Op member to participate, only a KACHEA member.
This is because we are supported by the KACHEA organization thru funds that come from membership fees that help keep the cost of the yearbook for families down to a minimum.
Here are some benefits of our yearbook:
1) Parents can submit pictures to be put in the yearbook of your child's year.
You can submit pictures from field trips, outside classes, projects, school at home, community, projects, and achievements, etc. The yearbook is more fun when you're in more than one page!
2) We have a photographer do individual pictures (just like "regular" school) and each participant is divided by grade. Parents can also be in the yearbook on our Parent/Teacher page.
3) If your child plays KACHEA Sports, your child will be on those pages from pictures submitted by other parents and/or the photographer that does the sports pictures.
4) Other places your child could be found in the yearbook are: Westminister Classes, Choir, Spelling Bee, Geography Bee, Co-op, and KACHEA Sports, etc.
5) Seniors are eligible for extras such as the option for personalize engraving on their yearbook. We also have the option for an individual page for each Senior, in addition to the drape/tux pictures taken by our photographer.
6) The NETHEA Graduation is also included in our yearbook, so if your Senior plans to participate in this ceremony, there will be pictures of your son or daughter here to remember that milestone moment with their peers.
Our yearbook is only $39.00, which is very affordable. The yearbook is full-color, over 90 pages, and is printed at at very quality thru Jostens.
To order a yearbook, you can order at picture days or contact Lucy Roller.
We'LL have LOTS of field trips and family fun Planned this coming school year.
Check back OFTEN FOR UPDATES!
We love getting together as a group. If you have an idea for a field trip or fun activity but have never coordinated one before, simply contact the overall field trip coordinator, Debbie Taylor, for help and guidance in planning one.
To announce a field trip or family fun activity on the website and in the KACHEA newsletter, contact Rachel Underhill (rjunderhill@yahoo.com).