Field Trips and Events
Scroll down to see them all!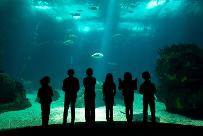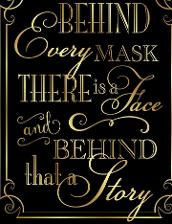 KACHEA Spring Formal 2019
RESERVATION DEADLINE - MARCH 25th
Because Meadowview requires pre-payment, all reservations must be submitted no later than March 25.
When: Friday, April 5, 2019
Where: Meadowview Conference Center
Who: Grades 7-12, alumni, parents and grandparents. Seniors and alumni (only) can bring 1 outside guest.
Cost: $50 per person; includes a nice dinner and a night of fun. All attendees must have a ticket.
Theme: Midnight Masquerade
For reservations: To make your reservations, please print and fill out the form AVAILABLE BY CLICKING HERE and contact Debbie Taylor (gabbiethree@gmail.com - 423-429-1033)
When:
April 2 and 9 (come either day)
Time:
10:30 a.m. for the tour and orientation
Where:
First Baptist Church Weber CIty - 155 Shady Elm Lane, Weber City
Details:
Come see how our co-op operates and if it would be a good fit for your family. We will meet in the Sanctuary.
Please register with Angela Henson if you plan to attend. (423-341-0554 and baby_blueface2u@yahoo.com).
Cost for 2019-2020 Co-Op school year:
$15 per child for the year; cap of $75 per family. There is also a $15 background check fee per parent that will be teaching/participating in Co-Op.
(All Co-Op participating families also need to maintain membership with KACHEA, the support group. The cost for KACHEA membership is $25 per family per year ($26 if you pay online through PayPal).
Kingsport Ballet presents: "The Sleeping Beauty"
Attend the school performance for free! (Or for a low cost, if you have extra adults. See the details.)
When: Thursday, April 11, 2019
Time: 10 a.m.
Where: Toy F. Reid Eastman Employee Center - 400 S. Wilcox, Kingsport
Cost: Students and teachers are FREE! Additional adults are just $10 each.
Details: Amy Ramey is taking reservations for tickets from now until the end of March. Get your reservations in early! (punk.rock.mommy@gmail.com)
Homeschool Skate Days
When: Wednesdays
Time: 9:30 a.m. - Noon
Where: Bristol Skateway
Cost: $3 admission (includes skate rental)
Details: No need to sign up anywhere, just show up. If you have small children that can't skate, you can push them in your stroller while you walk or skate. They even have tricycles with handles you can push.
We'LL have LOTS of field trips and family fun Planned this coming school year.
Check back OFTEN FOR UPDATES!
We love getting together as a group. If you have an idea for a field trip or fun activity but have never coordinated one before, simply contact the overall field trip coordinator, Debbie Taylor, for help and guidance in planning one.
To announce a field trip or family fun activity on the website and in the KACHEA newsletter, contact Rachel Underhill (rjunderhill@yahoo.com).